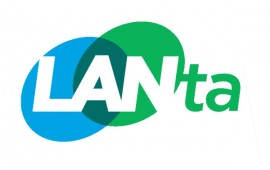 You have seen LANTA's Logo many times over the years; on their buses, their website, advertisements in the newspaper/magazines, on various printed materials, and many other places. However, on July 12, 2011 a new identity for LANTA will be rolled out. You have already had a sneak peak at it and may not have realized it. You've seen it on the top Left of the newsletter and in the signature of emails you receive from some employees at LANTA.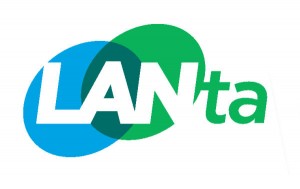 The Logo above is the umbrella which encompasses all LANta divisions; hence a generic term for the Metro bus or van. The double ellipse pattern in the logomark represents LANta's service area – Lehigh and Northampton Counties. The overlap of the double ellipse results in three shapes representing the three main cities LANta serves – Allentown, Bethlehem and Easton. The uppercase LAN initials emphasize the two counties; the lower case letters, Transit Authority. The colors in the logo mark are "Pennsylvania Dutch blue" combined with "Lehigh Valley green" and the overlap, presents a rich teal as a third graphic element. The blue and green circles are forward tilted to symbolize the forward attitude of the Authority: it is poised for progress and
expansion!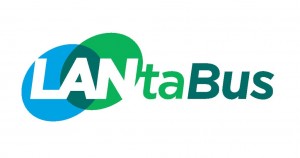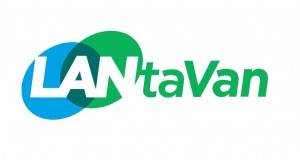 The two logos above will differentiate between the fixed route bus, currently LANTA Metro and the paratransit van, currently Metro Plus. Easton Coach Company will continue to run the paratransit service for LANta, but will be LANtaVan – not Metro Plus. But since most vans are marked Metro Plus and the exterior change will only occur with new vehicle acquisition, the Metro Plus name will live on for a few years.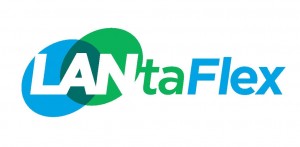 LANtaFlex is a reservation based, curb-to-curb, service provided by LANta which is designed to meet mobility needs in the more suburban communities of the Lehigh Valley in the most efficient way. LANtaFlex service allows passengers to travel within a defined area, or Flex Zone. Each Flex Zone includes one or more locations at which riders can transfer to and from LANta Bus routes.

Related posts