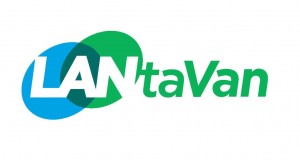 Understanding and effectively navigating the public transportation services offered in the Lehigh Valley is an essential part of being able to live independently for many people with disabilities in the area. The Partnership for a Disability Friendly Community, The Lehigh Valley Center for Independent Living, and LANTA have collaborated to create a list of "Transportation Tips" to help consumers have a more positive experience when riding LANtaVan.

Things to Remember:

LANtaVan's service explained: LANtaVan is public transportation for people who need specialized service. It is a door-to-door, shared ride service – no one passenger has exclusive use of the vehicle.

What is on time? Federal Regulation states that trips are on time if the bus arrives 15 minutes before or 15 minutes after the scheduled time of your trip. Example: If your trip is scheduled for 2:15 p.m., your bus is not late if it arrives by before 2:30 p.m.

Trips are never prioritized: Example: Rides for medical care receive the same attention as rides to the hairdresser, mall, or grocery store.

LANtaVan is required to mirror the fixed route system The area served by LANtaVan is large: more than 1,600 square miles! Many trips across the Valley are very long even when taken by car or bus. As a measure of service quality, LANtaVan trip length standard is generally what it would take to get from an origin to a destination by regular bus – including transfers between buses – and the length of time to cover the distance from home to bus stop and from bus stop to the destination. Generally, LANtaVan are within these criteria however, due to passenger loads and long distances between origins and destinations, riders may be on board vans for a good length of time.
If you feel your trip is unreasonably long or not logically scheduled, call 610-253-4055 and ask to speak with a supervisor to review the situation.

The Americans with Disabilities Act (ADA) did not create a separate transit system for people with disabilities. The ADA requires that people with disabilities have equal access to transportation services. Although LANtaVan provides door-to-door service, its service must be equivalent to the service of the fixed route system. Public transportation is useful, but is not the same as driving your own vehicle.

Things to Do:

Plan ahead! LANTA has a 30 minute window in which to pick someone up, so plan your trip times to account for the chance that you may be picked up 15 before your scheduled time or 15 minutes after your scheduled time.
Ask where you are going! Sometimes people schedule multiple trips a day and/or week. When you are called to confirm a pick up time, ask the dispatcher what destination you will be taken to. You do not want to be taken to the wrong location!

Read LANTA's Riders Guide! Every LANtaVan customer is given a Riders Guide. Make sure you read and understand what it says. You can find the Riders Guide online at: http://www.lantabus.com/lantavanridersguide.html
Information regarding eligibility requirements, riding rules, and services provided, is available at www.lantabus.com/lantaplus.html
Related posts