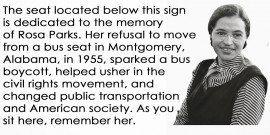 ROSA PARKS REMEMBERED
As Black History month begins, the Allentown Chapter of the NAACP,

the Liberty Bell Museum of Allentown and the LANTA Authority Board of Directors have joined forces to honor Rosa Parks in a very special way on the 101
st
anniversary of her birth. LANTA has designated a "Rosa Parks seat" on each of the 86 buses in its fleet at a dedication ceremony held earlier today, Tuesday, February 4 at the LANta terminal at 1:00 p.m. Then officers, employees and dignitaries "rode with Rosa" to the Liberty Bell Museum in Allentown for the reception opening the museum's winter exhibit, "From the Bell to the Bus and Beyond: Rosa Parks."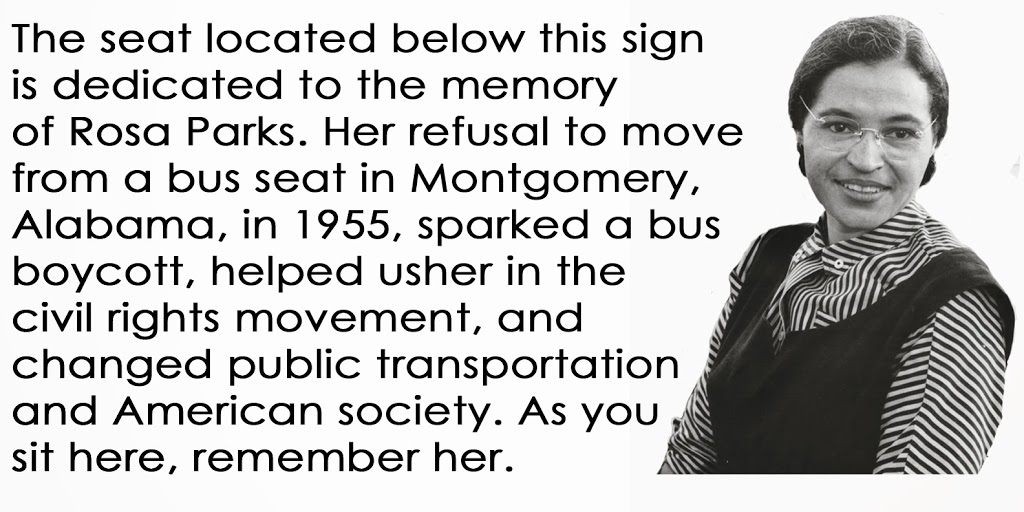 On each LANta bus above the seat bearing a plaque, an explanatory placard features Rosa Parks' picture and a note stating "The seat located below this sign is dedicated to the memory of Rosa Parks. Her refusal to move from a bus seat in Montgomery, Alabama, in 1955 sparked a bus boycott and helped usher in the civil rights movement, changing public transportation and American society. As you sit here, remember her."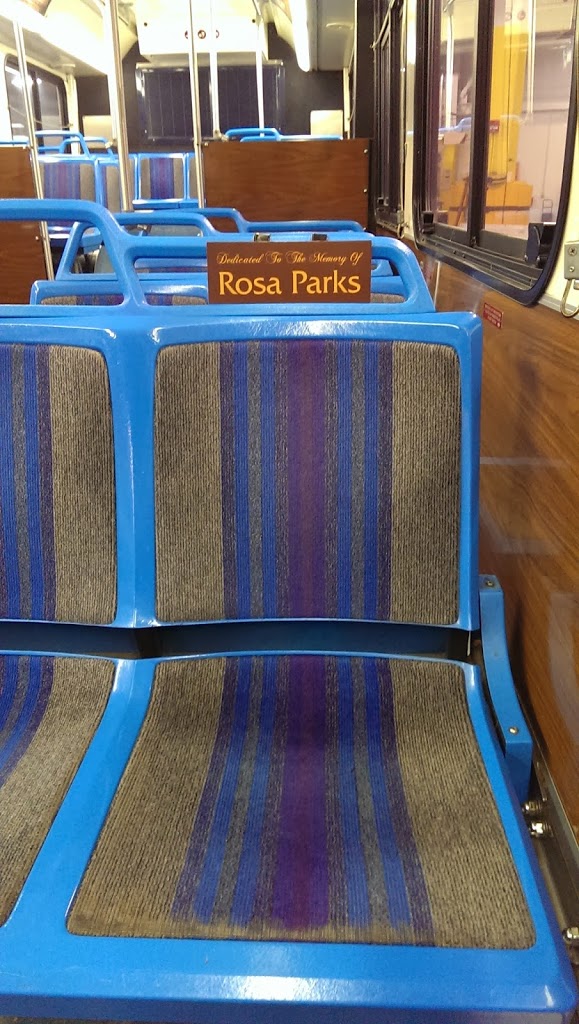 The Liberty Bell Museum exhibit traces the civil rights movement back through time to the civil war, when abolitionists first began to call the iconic bell, the Liberty bell. Moving forward in time, the exhibit shows how, following the abolition of slavery, the development of Jim Crow laws necessitated the modern civil rights movement. Rosa Parks's story emerges from this background, then raises questions about the issue of racial justice today.
The museum exhibit also features an actual seat from a LANta bus where you can sit and ponder Rosa Parks' action, then think about contemporary issues. There also is a section about Martin Luther King, Jr. as well as the relationship between the Liberty Bell and the Bible.

The exhibit will run through May.
Related posts