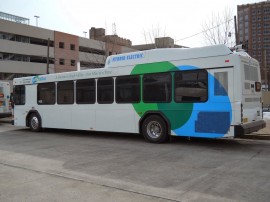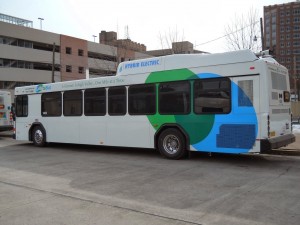 You may have seen more LANta diesel hybrid electric buses on the roads of the Lehigh Valley since Monday, February 24, 2014. Of the 83 buses in LANta's bus fleet, twenty-four (24) are now the newer, lower emissions, diesel hybrid electric buses. Each hybrid bus stands out from the non-hybrid, diesel buses with a raised area towards the rear of the roof. This houses the batteries, the control module for the hybrid propulsion system and cooling fans for the system.
These new buses were purchased through the Pennsylvania State Consortium program that was led by Red Rose Transit Authority (RRTA) in Lancaster. RRTA led a group of 17 transit agencies from across Pennsylvania to collect bids for the purchase of 200 buses over a multi-year period. By entering into a joint purchase, the transit agencies involved were able to obtain more competitive pricing.

So far, LANta has purchased 19 buses through the program and plans additional purchases based on available funding.

The cost of a diesel hybrid electric bus is just under $600,000, where the cost of a standard diesel bus is just under $400,000. However, this price difference is recouped over the first 9 years due to the hybrid vehicles getting over a 50% fuel efficiency compared to standard diesel buses. LANta anticipates using each bus for 13 to 15 years.
The buses were purchased from Gillig Corporation in California.

Five of the new buses are 35' in length and four are 40'.

The 2014 buses are very similar to the 2012 hybrid buses except for a few upgrades; there is a new and updated hydraulic system along with updated passenger straps for the wheelchair stations. After the buses come off the factory line, each is driven from California to our site in Allentown. Roughly 3,000 miles are on the bus when it arrives. This lengthy drive is a good test to make sure systems are running properly.

The long drive also provides a good "break-in" for the vehicle.
When the buses first arrive it is necessary to install additional equipment needed for revenue service.

A week is spent on each bus installing the farebox, two-way radio and the Automated Transit Management System (ATMS).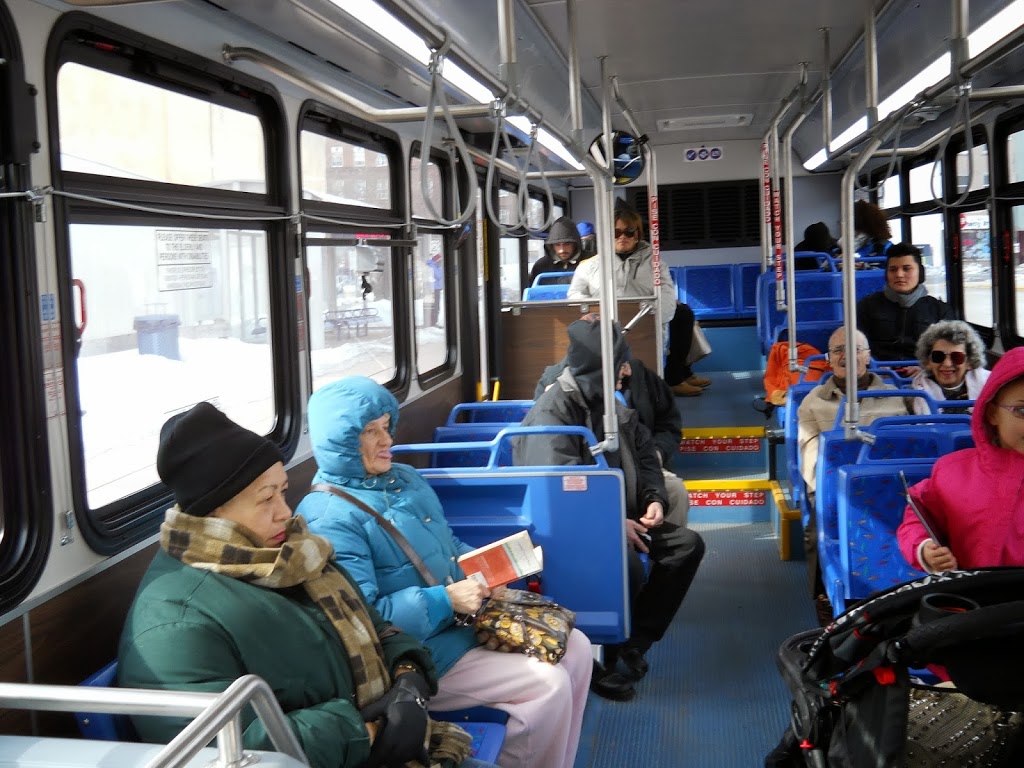 As noted above, LANTA has experienced a 50% fuel efficiency gain with these vehicles over the standard diesel powered buses in the fleet.

Based on this experience and LANTA's current usage in terms of miles per bus, it is anticipated that using diesel hybrid electric buses results in a reduction of approximately 2,780 gallons of diesel fuel needed to operate each LANTA bus annually.

It is estimated that the use of these buses will benefit air quality in the region by reducing NOx, a component of ozone, by -1.9350 kg/day per bus.
These nine new diesel hybrid electric buses will replace 1998 New Flyer buses which have been in service for 16 years.

On Monday, February 24, four of the new buses were put into service, Tuesday, February 25 two more were entered into service and it is expected that by Friday, February 28, all will be in service.
Related posts