Bus Tracker
Have you tried out LANta's real-time bus tracker? It's available on iOS, mobile browser, desktop, phone, and even by text message! You can see the estimated departure time for your specific stop, find additional stops along your route, and see where your bus currently is. Starting this week we're going to be making the bus tracker even more useful.
Why Use the Bus Tracker
Riders using the bus tracker can sign up to receive inclement weather notifications. If routes are delayed or stopped due to weather conditions, the bus tracker will send out notifications through email or text.
To make use of these notifications, riders will need to make an account through the bus tracker. After doing so, you can select which stop you use to estimated departure time updates, set up how you would prefer to be notified, and which types of alerts you want to receive. Please note that if you select to be notified by text message that your carrier's text messaging rate will apply.
While we publish detour and delay information on our website, Facebook, and Twitter, the bus tracker will send alert information directly to your inbox. You can also go to the Public Service Messages section of the bus tracker to view all active alerts without signing up.
How to Sign Up
To sign up, look for the login/registration link on bus tracker page, enter your email address, and then type in the confirmation code. After that, update your contact information and subscribe to Public Announcements.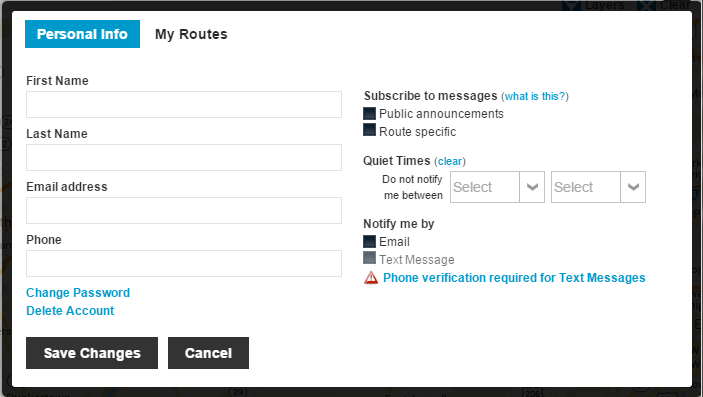 After signing up and verifying your email address, be sure to set up how you want to be contacted. You can do this by clicking your email address while logged in. Select to receive public announcements to receive snow alerts. We will be utilizing route-specific information in the future.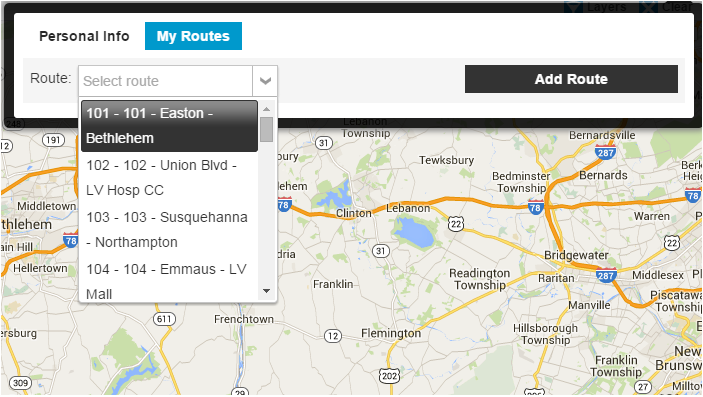 You can also select which routes you wish to receive notifications for. Be sure to select the "Select Route Notifications" checkbox after picking a route. 
Related posts